Tax Appeal Consultants Serves All of Southern California
Thanks for coming to our site to get your Property Tax Information. We here at Tax Appeal Consultants are passionate about Property Tax Issues, Property Tax Appeals, and Property Tax Help. If you are looking to contact one of our local offices chances are you are concerned about your property taxes. If your Commercial or Residential property is located in Southern California we would like the chance to work with you.
If your Property Taxes are too high, or the value of your property has gone down, then you might have a good chance to receive a Property Tax Reduction through the Property Tax Appeal Process.
Let us help you. Put our 25+ years of Property Tax Knowledge, Experience, and Excellent Service to work saving you money on your Property Taxes. Join our thousands of happy customers who use our easy "no stress" service. We offer a free evaluation and we are paid through contingency fees.  So if we don't win you don't pay. Give us a call today to discuss your case.
Property Tax Appeal firm Southern California- Contact
Orange County, Flagship Office
30025 Alicia Parkway #123
Laguna Niguel, CA 92677
T- (949) 682-1577
Los Angeles / Ventura County
2355 Westwood Blvd #105
Los Angeles, CA 90064
T- (310) 464-0620
Riverside / San Bernardino Co.
6185 Magnolia Ave #124
Riverside, CA 92506
T- (951) 579-4458
San Diego County
1286 University Ave #150
San Diego, CA 92103
T- (619) 342-2450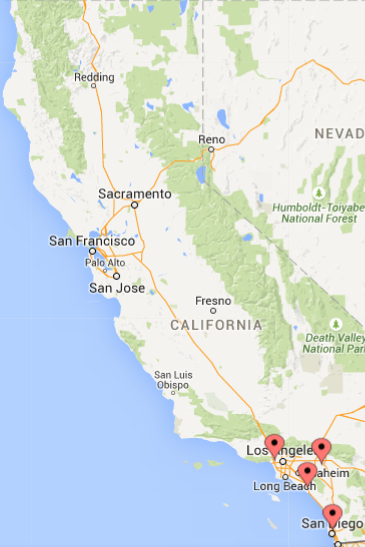 ---
Contact Us Now