Property Tax Reduction experts since 1992. Tax Appeal Consultants specializes in low stress property tax reductions through assessment appeals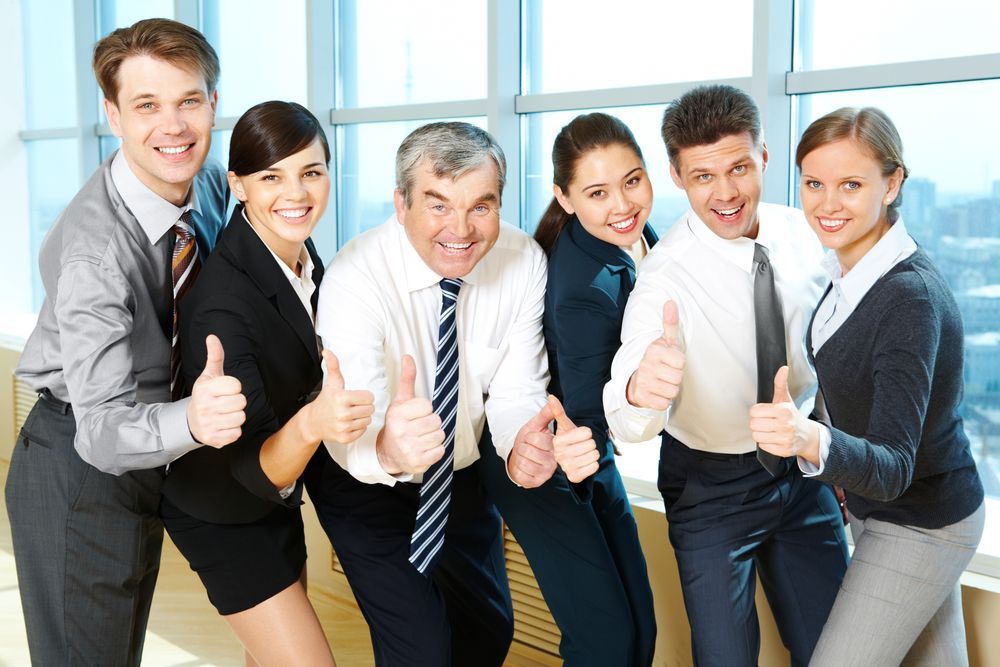 Our team of Certified and Licensed Real Estate Appraisers get property tax reductions for you.
Is your property located in Southern California – either residential, commercial, or, industrial? Our property tax appeal experts are waiting to save you money.
Property Tax Reduction is what we're passionate about. And we want to be your 5 star Yelp property tax reduction experts.
For more than 25 years Tax Appeal Consultants has helped concerned clients with their property tax appeals. We are seasoned property tax professionals with decades of assessment appeal experience. Our friendly knowledgeable property tax appeal consultants are also state certified and licensed real estate appraisers. We use this expertise to get results, saving you thousands on your property tax appeal.
THE Property Tax Reduction Experts
Tax Appeal Consultants win property tax appeals by handling everything. Decades of successful property tax appeals and thousands of happy customers can't be wrong. This means, our knowledgeable real estate tax reduction experts work hard to get you the greatest property tax reduction. Since our fees are contingency based, if we don't save you money we don't bill you. That's right, guaranteed property tax savings and no upfront fees. Put our expert knowledge to work for you, save money, time, and hassles.
Most of all, our full service Property Tax Reduction Experts get results lowering your property taxes. "No stress" full property tax representation means we do it all for you, from property evaluation and "comp" selection to properly submitting the assessment appeal application, supporting documents, communicating with the County Assessors, and attending the county property tax hearing . We scour every piece of information to achieve the greatest possible property tax savings for you.
We're the property tax reduction experts. Please browse our website. It's filled with lots property tax information.
Finally, if you still have a question, please feel free to contact us. We are waiting to get working on your case today!
Why use Tax Appeal Consultants?
We're passionate about property taxes. We know the ins and outs of property tax appeal law and the system of property tax appeals. Staying on top of all relevant changes to property tax law helps us maximize your property tax reduction.
Comparative Market Data Analysis Experts

Tax Appeal Consultants factor nearby market real estate values using both public and proprietary tools, specialized software, and extensive data searches. As a result we build a strong case to present to the county assessors. This is the first step to effectively argue your case for property tax reduction.
Assessor Negotiations/Formal Appeals Experts

County Assessors trust us due to our long history of valid assessment appeal cases and never filing frivolously. We have in-depth knowledge of the filing dates, needed paperwork, and necessary data to successfully and professionally present your case to maximize your property tax relief.
Real Estate Appraisal/Assessment Experts

Not all property tax agents are the same. Unlike Tax Appeal Consultants, many property tax advisors don't know how to properly assess property value. We do. Our State certified real estate appraisers have an advantage over most regular property tax appeal agents. We offer the advantage of both worlds Property Tax Agents and Certified real estate appraisers. This results in more accurate property valuations which means more money in your pocket.
There's no reason to go anywhere else for your property tax appeal needs. If your real property is located in Southern California and you have a property tax issue, We've got you covered. We're the property tax reduction experts.
25+years of experience
Full service provider – you do nothing
Yelp 5 Star liked provider
No up front fees
An finally our famous "No Win – No Pay Guarantee"
We're waiting – pick up the phone or click on "Free Evaluation"
Meet Our Property Tax Appeal Team
Howard Goldstein brings over 25 years of California property tax expertise and 30 years of real estate experience to bear on your case. Previously Howard operated as a commercial and bank staff appraiser. Now he applies his knowledge of the California real estate market saving clients money by getting their property taxes reduced.

In addition to our executive team we employ contractors and property tax consultants that include the best minds in real estate and property tax reduction. To better your case's chances of winning, we also consult legal professionals, and related technology experts.
---
Free Property Tax Appeal Evaluation