Free Property Tax Appeal Evaluation Form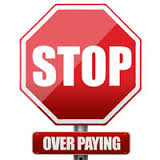 Thank you for visiting our Free Property Tax Evaluation form. This is the first step in determining if you have a good case to get your property taxes decreased or reduced. Our 25+ years of successful property tax appeal service expertise results in saving you money.
Here at Tax Appeal Consultants we are passionate about Property Tax Issues, Property Tax Appeals, and especially Property Tax Reductions. We're proud to have thousands of happy customers who regularly use our easy "no stress" service. We always offer a "no upfront fee" policy. And happily, we also offer Free Property Tax Appeal Evaluations. But perhaps best for your consideration, we are paid through contingency fees.
The TAC Guarantee:
"If we don't win your Property Tax Appeal Case, you pay us nothing."
– Howard Goldstein, Tax Appeal Consultants President
Amazing job getting our LA County property taxes reduced to where they should be. Highly recommend them to assist you with your property tax battle. They work in other counties besides LA so check out their website and get started today!

B.N.
Loren and his staff are highly knowledgeable and proficient in their dealings with the Riverside County, CA Assessors Office. They saved us 12% on our property taxes for 2012-2013. We just authorized file an appeal on our behalf for tax year 2013-2014.

Marcia G.
Loren and his team did a great job. They handled everything and the appeal prevailed. Then the ding dong assessor's office lost the check, so Loren went out of his way to call them and get it sorted out. I would recommend!!

Tim M.
Free Property Tax Evaluation Form